Enjoy your favorite movies in the comfort of your own home without sacrificing the theater experience.
There is a lot to consider when installing a theater system, projector, television, surround sound speakers, receiver, cabling, etc.
Our experts will examine your space, determine your needs, and put together an engrossing theater experience for any budget.
Call us today to schedule a free consultation.

SnapAV is the #1 Choice for Custom Installation Professionals of High Quality Audio and Video.

Sony is a leading manufacturer of audio, video, communications, and information technology products for the consumer and professional markets. Its motion picture, television, computer entertainment, music and online businesses make Sony one of the most comprehensive entertainment and technology companies in the world.

Sonos is a system of HiFi wireless speakers and audio components. It unites your digital music collection in one app that you control from any device. Play what you want in every room over a dedicated wireless network.

Yamaha's top rated AV receivers and audio/video products produce studio grade sound and advanced video enhancements through premium components and sophisticated engineering.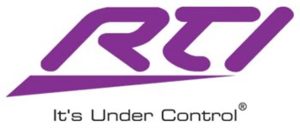 Remote Technologies Incorporated (RTI) is a leading control systems manufacturer offering innovative, sophisticated, and user-friendly devices for professionally installed electronic systems. The company's wide array of award-winning handheld and in-wall universal controllers, central processors, audio distribution systems, and accessories are marketed exclusively through a worldwide network of professional integrators. 

Ubiquiti Networks (UBNT) provides a variety of high-end wireless networking products that utilize our innovative and ground-breaking wireless technology.